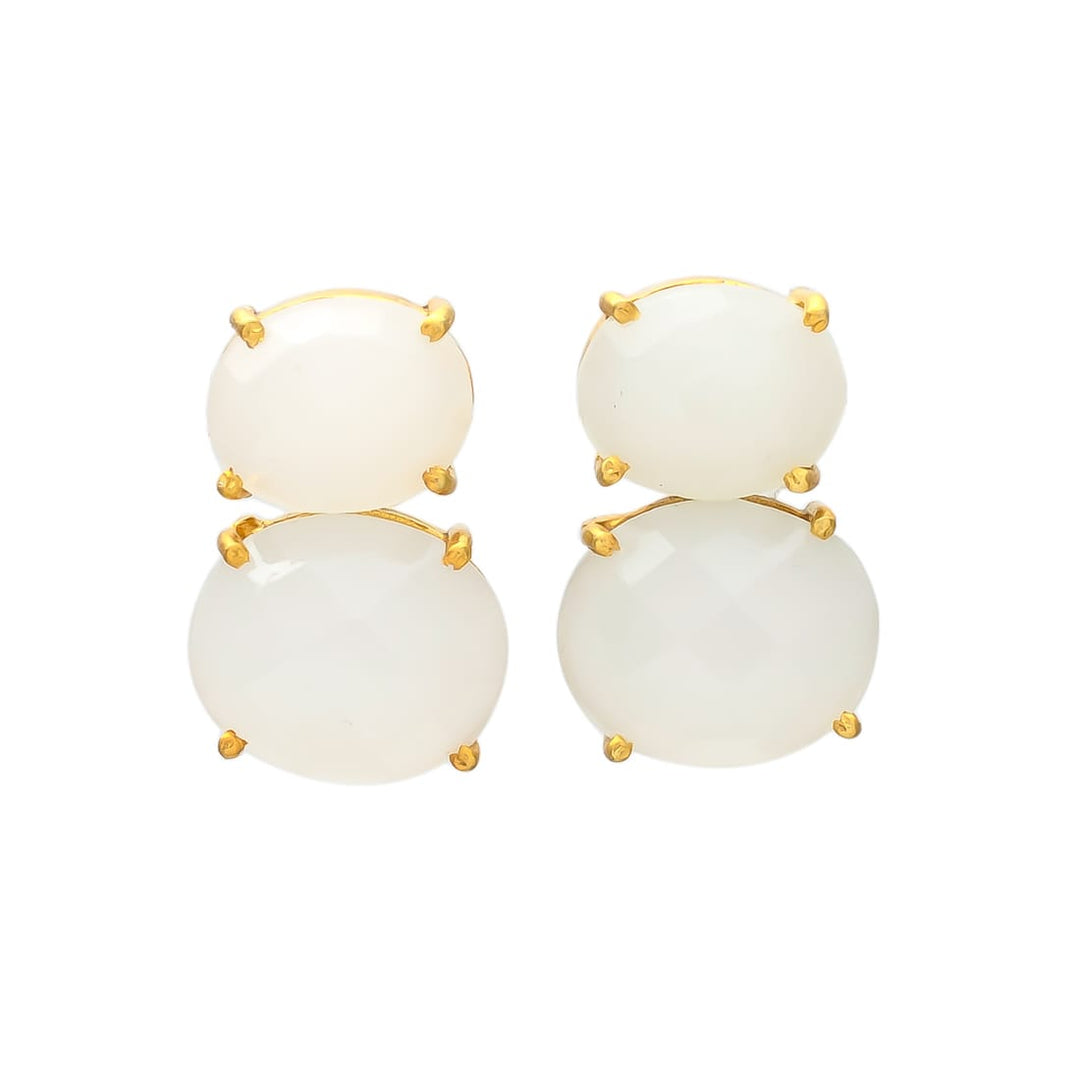 Moonstone Sailboat Stone Earrings
Regular price
54 €
/
Tax included.
Shipping
calculated at checkout.
Envíos a toda Europa 3 - 4 días / GRATIS España y Portugal
España y Portugal:
Envíos gratis en 48 - 72h
Rest of Europe:
Shipping cost 5.95€
Free shipping in all orders above 90€ / 3 - 4 Days with UPS
Slopes
Velero earrings are a classic design that combines 2 oval stones of different sizes, where the bottom stone is slightly larger than the top one, becoming an elegant and aesthetic earring.
"We have many combinations of this design because it is an essential basic in your jewelry box."
Gold earrings
They measure 1.5 cm, being a small and very light earring.
The Velero earrings are one of our smaller stone designs.
Each earring only weighs 1.5 grams!
Earrings with natural stones
In this combination we use emerald green chalcedony natural stone.
Most of our jewelry uses natural stones. To achieve these colors they are treated by hand. It is a laborious process that requires a lot of time and patience. The stones are polished by hand by our craftsmen and to achieve the desired shape and color they have to be worked at high temperatures.
Handcrafted jewelry
The material chosen for our jewelry is 18k gold plated brass with 1 micron.
Why this material?
Well, after studying the behavior of many materials with gold plating we have discovered that it is the ideal as it withstands gold or silver better than any other.
To get to this point we had to do many tests in laboratories until we found the desired one. In addition, we can say that we have not had any cases of allergies with our jewelry.
Take care of your jewel
From Mestiza Joyas we recommend that you do not use any liquid to clean your earrings because you can damage the gold plating. Simply use a dry chamois leather and gently wipe it over the metal.
Detailed information on the pending
Natural stones: moonstone
Color: white
Anti-allergy earrings

Measure: 2.5 cm
Material: brass and 18k gold plating
Product weight: 3 grams per pair
You can find other ring options by clicking on this link:
https://mestizajoyeria.com/collections/pendientes-piedras-naturales