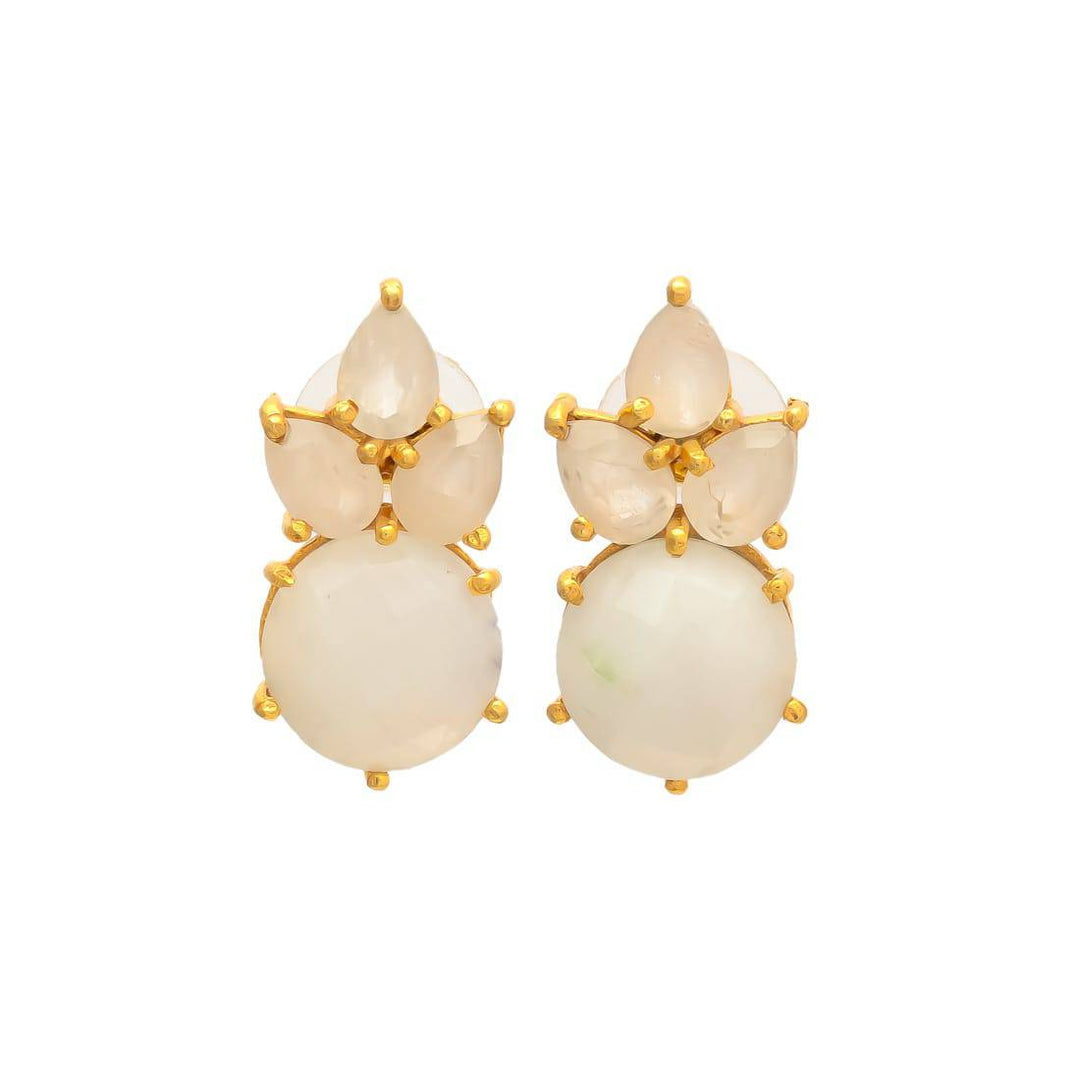 Earrings with stones Mier Piedra de Luna
Regular price
59 €
/
Tax included.
Shipping
calculated at checkout.
Envíos a toda Europa 3 - 4 días / GRATIS España y Portugal
España y Portugal:
Envíos gratis en 48 - 72h
Rest of Europe:
Shipping cost 5.95€
Free shipping in all orders above 90€ / 3 - 4 Days with UPS
Design Pending
The Mier earrings are an original design made up of 4 natural stones, 3 of them in the shape of a drop at the top and a larger round one at the bottom.
If you are looking for an elegant design that combines the classic with the original, the Mier Earrings will be your best option.
Golden Earrings
They are 2.5 cm long.
The Mier earrings is a medium-sized design that is very aesthetic and is characterized by its lightness. They really are very comfortable earrings and they also cover the hole in the ear, something very important for women who have that part ripped.
Each earrings only weighs 2 grams!
Natural Stone Earrings
Most of our jewelry uses natural stones. To achieve these colors they are treated by hand. It is a laborious process that requires a lot of time and patience. The stones are polished by hand by our craftsmen and to achieve the desired shape and color they have to be worked at high temperatures.
All stones, being natural, may have small differences in color and shape. At Mestiza we work hard on this aspect so that the stone is as similar as possible to the original photograph. Therefore, each design is unique and exclusive.
Take care of your jewel
Recommendation to keep earrings well cared for: Do not wet them, do not clean them with liquids, do not come into contact with alcohol.
To clean them, just use a dry cloth chamois and go over it very gently.
*Important Notice*: We work with 100% natural stones, so the base of the stone may present small differences in shape and color compared to the main photograph. These small differences are due solely to the nature of the stones.
Detailed information:
Natural stones: moonstone
Color: white
Measure: 2.5 cm
Material: 18k gold plated brass
You can see more options of earrings with natural stones here:
https://mestizajoyeria.com/collections/pendientes-piedras-naturales